Dial our Calling Card to access our cheap rates to international numbers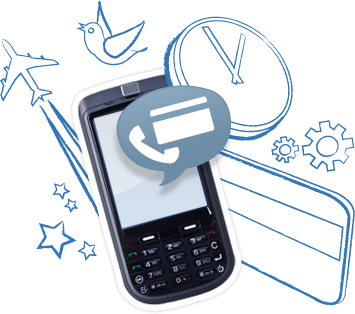 No expiry, no hidden fees
Tell us your local area

Sign up and select a location that is local to you

Dial the Calling Card

Call the cheap local number, then enter your friend's international number

Save the number

Re-use your Calling Card number to call any international contact
Read FAQs for more info
Huge savings on international texts
Access our low rates when you're on the move

Cheap rates for numbers that aren't in your saved contacts

Call contacts quicker with speed dials

Fewer digits to dial to reach a contact when using Calling Card

Be safe with the optional PIN

Activate your PIN for extra security if your phone is shared
Get free credit by recommending your friends Recommend a friend and get 10% of all the call credit they add in the next 90 days.
Susie earned £6 of call credit when she recommended her two friends. That's 1500 extra minutes to call home in the US from London.
Earn free credit now
You might also like...
The easiest way to call abroad from your mobile or landline

Manage your contacts, call and text on the move with our iPhone app

Rent a number so your loved ones can call you at low rates