Use the Android app and bring cheap calls & texts to your mobile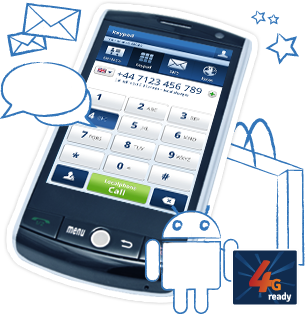 Your account on your Android
Download the app

Sign up for a Localphone account and download it from Google Play

Log in to call or text

Log in to call and text your contacts at a fraction of the cost of your mobile provider

Make a 5 min free call

New customers can call any of their contacts for 5 minutes for free to try us out
Read FAQs for more info
WiFi / 3G or local calls? You choose!
WiFi / 3G calls mode
When you first launch the app it will be in WiFi calls mode - calls will be made using your Internet connection. The app will use WiFi when available and 3G when you are out of range.

The app is 4G ready and will use 4G (LTE) technology if it is available on your phone giving you high-definition voice quality.
All you'll pay to call is our low rates - there are no local charges using this calling mode.
LOCAL calls mode
Tap the call mode button to switch to LOCAL mode and your calls will be made using a local number which connects to your international contact.
You'll pay our low rates plus your mobile provider's local rates. These calls are usually included in your free minutes.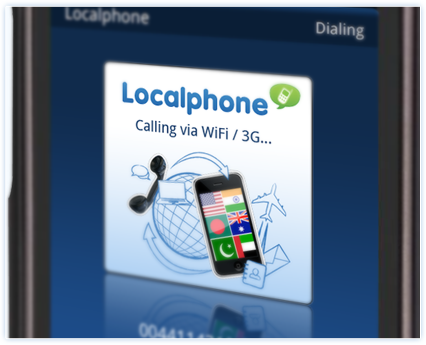 Call using local access numbers
Two calling modes so it works wherever you are

Call abroad using a local number or your WiFi / 3G connection. Just tap the calling mode button to switch between the two

Your contacts on the go

Manage your Localphone contacts through your phone and import your existing numbers

Keep in touch by text

Send international texts to any number at our low rates
Free credit when you share Localphone

Get 10% free credit by telling your friends about the app via email, SMS and social networks.

Rates at your finger tips

Check call and text rates to any number or country

Stay in credit

Your real-time account balance is displayed in the app so you know exactly how much credit you have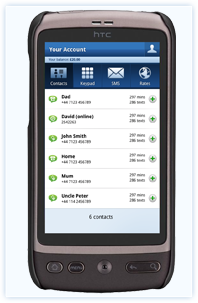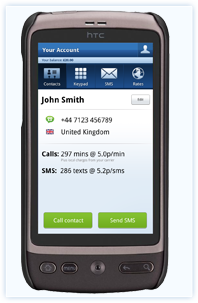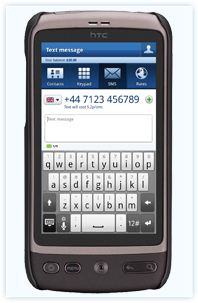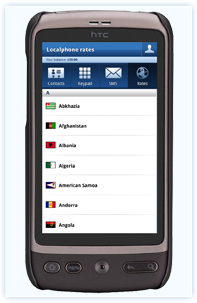 You might also like...
The easiest way to call abroad from your mobile or landline

Call from your computer with our Internet Phone service

Send low cost international texts to your friends with our Global SMS service