Use Dial Online to call from your mobile without using your minutes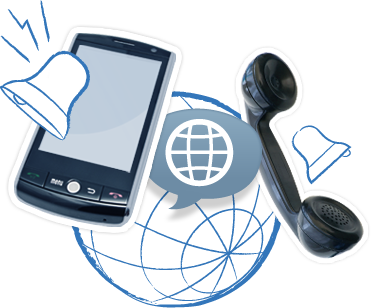 Click to start an international call
Decide who to call

Sign up and tell us the number you want to call on our website

Click one button

Click the "Make the call" button and we'll call your phone

Chat to your friend

Answer your phone and the call will be connected to your friend abroad
Read FAQs for more info
A great way to call abroad
Ideal for pre-paid mobile users

Dial Online is great if you're a pre-paid mobile customer and you're running low on credit.

By using the website to set up your call, the cost comes straight out of your Localphone balance. There's nothing to pay to your phone provider.*

* Note that if you pay roaming charges and are abroad, or pay any other fees for receiving calls, these would still apply.
You might also like...
The easiest way to call abroad from your mobile or landline

Send low cost international texts to your friends with our Global SMS service

Rent a number so your loved ones can call you at low rates