Spain
Call Spain from 1¢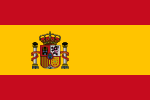 Cheap calls to Spain from just 1¢ per minute with no contracts or hidden charges. Phone Spain for less with Localphone—sign up now and your first call is free!
Subscriptions
By signing up for a Localphone Subscription you can get even cheaper call rates.
Pay as you go rates
Category
Locality / Network
Price / min
Landlines
All Landlines
1¢
Mobiles
Dialoga M2M, Digi Spain Telecom, Euskaltel, Galicia, Ibercom, Ingenium, Jazz Telecom, KPN, Lycamobile, Movistar, Movistar M2M, Orange M2M, Parlem Telecom, Procono, SCN, Telecable Asturias, Tuenti, Vodafone, Vodafone M2M, Xfera
2.1¢
Orange
7¢
All Other Mobiles
8.9¢
National Numbers
901 Prefix
0.7¢
VoIP
1.2¢
VPN
12.4¢
All Others
13.9¢
Premium
All Premium Numbers
50¢
Toll Free
All Toll Free Numbers
1¢
Prices are shown in United States cents per minute. Calls are rounded up to the nearest minute.
Incoming numbers are meant for average retail customer use. This means that high volumes of incoming calls are not allowed. Incoming numbers are not to be used for call centers or business use where a large amount of incoming calls come in to each number. There will be a $0.01 surcharge assessed on a per call basis for each call to any incoming number that exceeds 100 calls per day per number.
How to call Spain with Localphone
Cheaper than your Spain calling card
Because our calls are free from hidden charges like connection fees or expensive access numbers, Localphone is cheaper than calling cards to Spain that may advertise a lower rate.
Our Local Numbers service makes calling Spain easier than ever before. Just tell us the number that you want to call and we'll give you back a local number that connects straight to it. Save that number to your phone and use it to call Spain whenever you want. All you pay is the price of a local call (usually free) plus a small per minute amount to us.
Cheap VoIP calls to Spain
Phone Spain from your computer with our Internet Phone VoIP service. Get the same great rates to Spain from anywhere in the world with a broadband Internet connection, including free calls to other Localphone users.
To call Spain from your computer just download our free desktop Internet Phone.
Send cheap SMS to Spain
Our Global SMS service lets you send cheap international texts to Spain.
Just type in your message online and tell us which number to send it to. The text will look like it has come from your mobile phone. See our SMS rates for Spain.